Please view our before and after gallery to see the success our patients have had while visiting our office. Our dentist and team take the time to get to know each patient and assess each of their dental needs. If you have any questions about dental care in Mt. Kisco, New York, please call us at 914-666-4424 to schedule an appointment with Dr. Stuart Feurstein.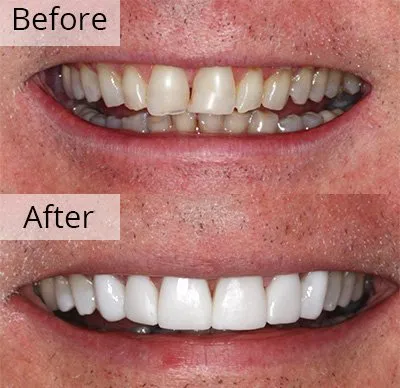 Teeth Whitening and Bonding
A man dissatisfied with his smile sought to straighten, reshape and whiten his teeth with orthodontics, teeth whitening and veneers. Instead, we presented a simpler and more cost-effective option of whitening his teeth and bonding his six front teeth to achieve his desired outcome.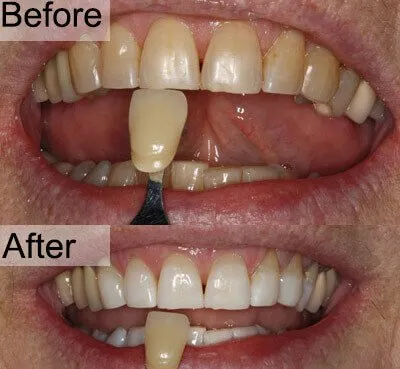 Teeth Whitening
This patient was dissatisfied with the color of her teeth and opted to undergo our in-office and take-home whitening system. The before-and-after pictures depict the significant improvement we were able to achieve, and she was pleased with the outcome.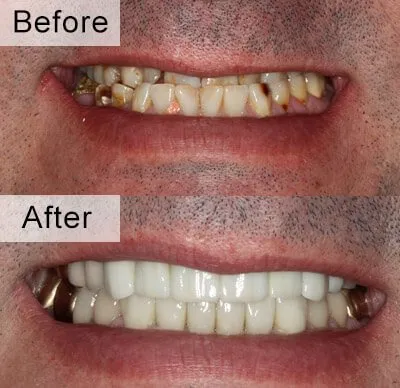 Crowns
The patient suffered from extensive cavities and extreme wear, which we treated through a full-mouth reconstruction that involved implant and crown restorations.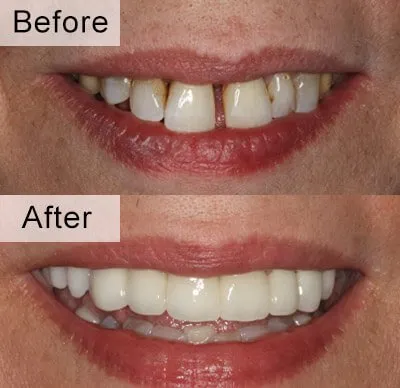 Crowns and Implants
The individual's smile was enhanced through the placement of multiple crowns and implant restorations, resulting in a significantly improved and more attractive appearance.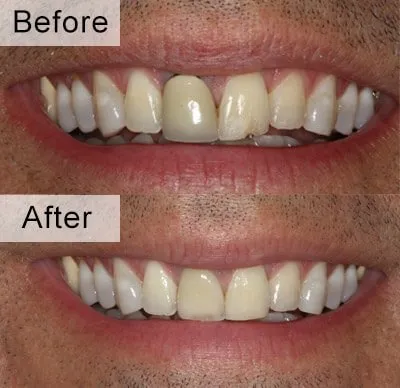 Crowns and Bonding
This patient was unhappy with the color of their old crown and a chipped front tooth. We resolved their concerns by replacing the crown and bonding the affected front tooth, resulting in an improved and more aesthetically pleasing smile.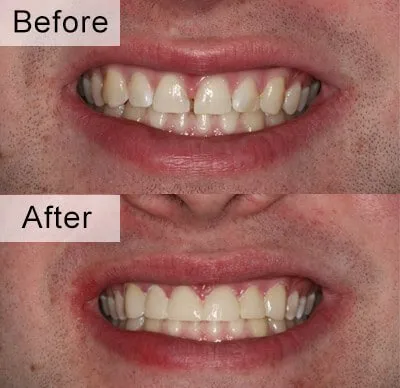 Dental Bonding
This young woman was self-conscious about her uneven smile but did not want to undergo orthodontic treatment. Instead, we bonded and recontoured her six front teeth in one visit, resulting in a more even and confident smile.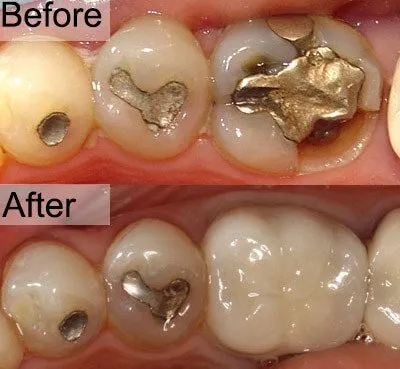 Dental Crown Replacement
The individual had a large silver filling on their lower molar for several years, leading to recurrent decay and partial tooth fracture. We removed the old filling, cleaned the decay and restored the tooth with a new crown, providing a long-term solution for the issue.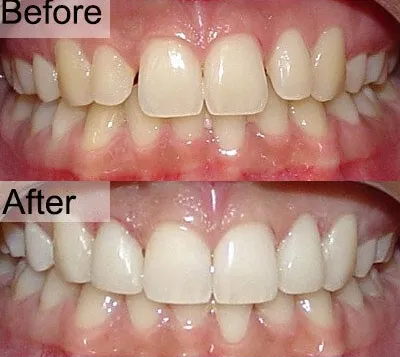 Teeth Whitening and Porcelain Veneers
A woman in her early 20s was unhappy with the shade, shape and spacing of her teeth. Our team addressed her concerns by performing teeth whitening and placing porcelain veneers on her lateral incisors. Additionally, we made slight adjustments to her two front teeth to give her the smile she desired.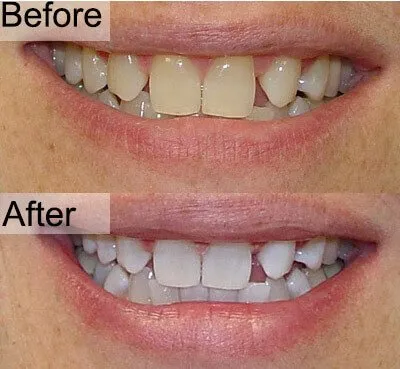 Teeth Whitening
The individual expressed concern about the color of their teeth, and after teeth whitening treatment, they were delighted with the noticeable improvement in their smile.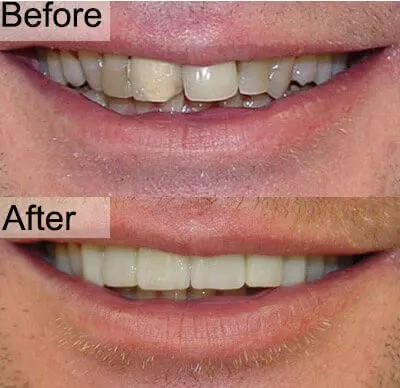 Teeth Whitening and Crowns
The individual had unattractive crowns on their front two teeth and was dissatisfied with the appearance of their other front teeth. We addressed their concerns by performing a tooth-whitening procedure, replacing the two front crowns and bonding the adjacent teeth in a single visit, resulting in a more aesthetically pleasing smile.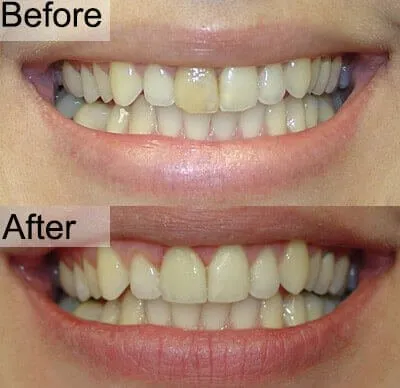 Porcelain Crown
The patient expressed dissatisfaction with the discoloration of their front tooth due to a previous root canal therapy. We adjusted the edges of their front teeth and placed an all-porcelain crown on the discolored tooth, resulting in a more natural and pleasing appearance.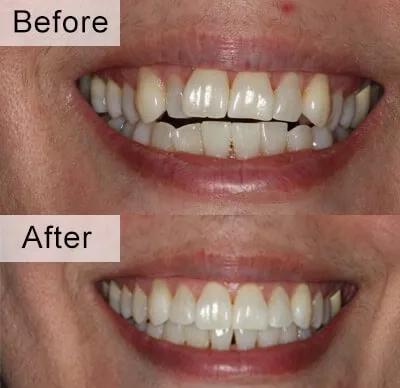 Invisalign®
This patient completed an Invisalign treatment and loved the result.